Keynote Talks
Keynote Speaker I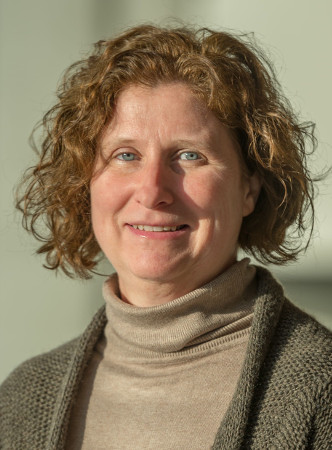 Ingrid Moerman, Ghent University, Belgium
Biography
Ingrid Moerman received her degree in Electrical Engineering (1987) and the Ph.D degree (1992) from the Ghent University, where she became a part-time professor in 2000. She is a staff member at IDLab, a core research group of imec with research activities embedded in Ghent University and University of Antwerp. Ingrid Moerman is coordinating the research activities on mobile and wireless networking, and she is leading a research team of about 30 members at IDLab-Ghent University. Her main research interests include: Internet of Things, Low Power Wide Area Networks (LPWAN), High-density wireless access networks, collaborative and cooperative networks, intelligent cognitive radio networks, real-time software defined radio, flexible hardware/software architectures for radio/network control and management, and experimentally-supported research. Ingrid Moerman has a longstanding experience in running and coordinating national and EU research funded projects. At the European level, Ingrid Moerman is in particular very active in the Future Networks research area, where she has coordinated and is coordinating several FP7/H2020 projects (CREW, WiSHFUL, eWINE, ORCA) and participating in other projects (Fed4FIRE, FORGE, FLEX, Flex5Gware). Ingrid Moerman is author or co-author of more than 700 publications in international journals or conference proceedings.


Title: Wireless Experimentation with SDR: The Way to Drive Innovation
Abstract: There exist many ways for researching and developing innovative solutions: from theoretical analysis, simulations, small-scale set-up to large-scale experimentation. This first part of this talk will discuss the benefits and pitfalls of different approaches and illustrate them with some concrete examples.
While experimentation seems to be most challenging approach, the second part of this talk will present how the software defined radio (SDR) facility offered in the H2020 ORCA project is capable to accelerate wireless innovation. The advantage of SDR over "off-the-shelf" technology is that it enables full and open implementation of all network functionality, also the lower physical and medium access control (MAC) layers. The ultimate goal of the ORCA project is to enable wireless experimenters to unlock the potential of reconfigurable radio technology by setting up advanced experiments involving end-to-end applications that require control of novel wireless technologies or cooperation between multiple networked SDR platforms within extreme and/or diverging communication needs in terms of latency, reliability or throughput, well before new radio technologies become available on the market in commercial off-the-shelf products.
In the third and last part of the talk, the ORCA vision towards orchestrating next-generation services through end-to-end network slicing will be presented. Network slicing (also known as network virtualization) allows network resources to be used in a flexible, dynamic, and customized manner, and most crucially, provides isolation between different virtual networks. ORCA believes that each network segment should have their own orchestrator, tailored to the segment's particularities. The use of a separate orchestrator for each network segment reduces complexity and breaks down the larger E2E network orchestration problem into smaller parts. In this way, each segment orchestrator can focus on a limited number of well-defined tasks, reducing the software complexity, both in terms of design and implementation. The ORCA vision is expected to foster innovation for everyone (not only big industrial players, but also smaller companies and the research community), to reduce development life-cycle, to simplify standardisation and to stimulate multi-disciplinary experimentation.