Keynote Talks
Keynote Speaker I
Prof. Masakatsu Nishigaki, Shizuoka University, Japan
Biography
Masakatsu Nishigaki is a Professor at the Graduate School of Science and Technology, Shizuoka University, Japan. His research interests are in wide variety of information security, especially such as user authentication, biometrics, usable security, human-centric security, and so on. His focus of study is typically on the orchestration of security techniques and human characteristics. He has more than 200 publications in journals and conference proceedings. He served as the Chief Examiner of IPSJ (Information Processing Society of Japan) Special Interest Group on Computer Security from 2013 to 2014, the Chair of IEICE (Institute of Electronics, Information and Communication Engineers) Technical Committee on Biometrics from 2015 to 2016, and an IPSJ Director from 2019 to 2020, respectively. He is currently a JSSM (Japan Society of Security Management) Director since 2016, and its vice president of since 2021. He is an IPSJ Fellow.


Title: Humanics information security: How to go above and beyond?
Abstract: Who uses the information systems? The answer is, of course, human beings. Who attacks the information systems? The answer is, unfortunately, human beings again. Therefore, any system security that does not consider user characteristics (from viewpoints of both legitimate and malicious users) is pointless. The key is how to combine security technologies and human factors, specifically cognitive and psychological characteristics, in designing information systems. We call the concept "humanics information security." In a digital transformation environment, information systems around us will be automatized and artificial intelligence can automatically support our lives. However, we must not forget that an important decision should not be fully automated but our consent is necessary when a critical decision is made. This means that human still remains even in extremely advanced automated information systems as its weakest link in information security. In this talk, we will discuss how the humanics information security approach can enhance both security and usability of information systems.
Keynote Speaker II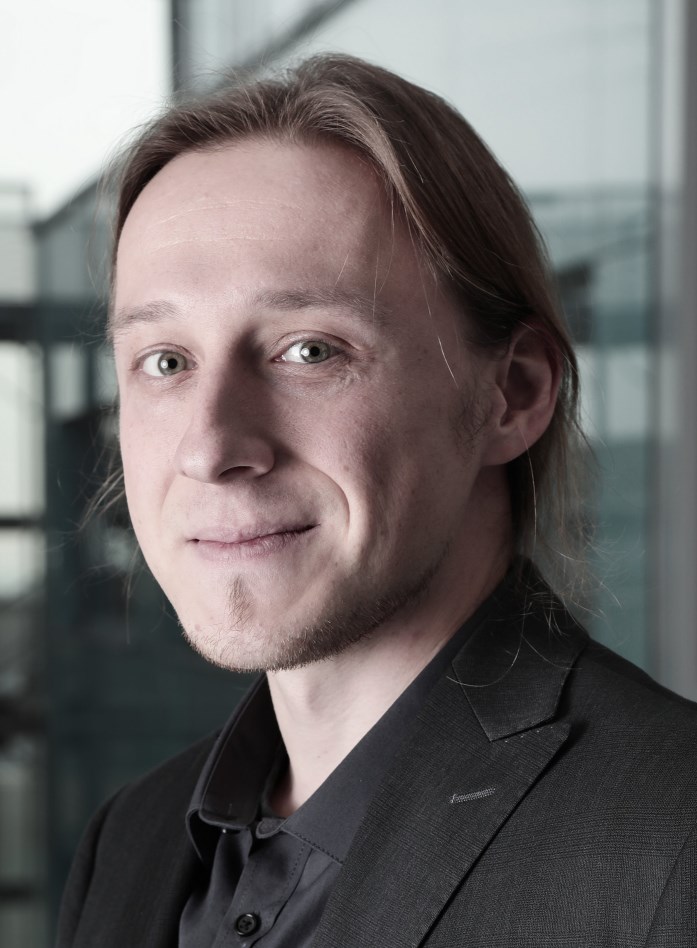 Prof. Asoc. Pavel Krömer, VSB-Technical University of Ostrava, Ostrava, Czech Republic
Biography
Pavel Krömer graduated in Computer Science from the Faculty of Electrical Engineering and Computer Science (FEECS) of VSB-Technical University of Ostrava (VSB-TUO). He worked as an analyst, developer, and trainer in a private company between 2005 and 2010. Since 2010, he has worked at the Department of Computer Science, FEECS VSB-TUO. In 2014, he was a Postdoctoral Fellow at the University of Alberta. In 2015, he was awarded the title Assoc. Professor of Computer Science. He was a Researcher at the IT4Innovations (National Supercomputing Center) between 2011 and 2016 and has been a member of its scientific council since February 2017. Since September 1, 2017, he has been the Vice Dean for International Cooperation at FEECS. Since 2018, he is a Senior Member of the IEEE. In his research, he focuses on computational intelligence, information retrieval, data mining, machine learning, soft computing, and real-world applications of intelligent methods. He was the principal contributor to a broad range of research projects with results published in high–impact international journals such as Soft Computing (Springer), and others published by Elsevier, Oxford University Press, and Wiley. In this field, he has contributed to a number of major conferences organized by the IEEE and ACM. He has been a reviewer for Information Sciences, IEEE Transactions on Evolutionary Computation, Swarm and Evolutionary Computation, Neurocomputing, Scientific Reports, and other scientific journals. He also acts as a project reviewer for the Research Agency (Slovakia), National Science Centre (Poland), National Research Foundation (South Africa), and the European Commission (DG CONNECT). His citation response includes 743 citations (h-index 13) on the Web of Science, 1310 citations (h-index 16) on Scopus, and 1855 citations (h-index 21) on Google Scholar.


Title: Multi-objective methods for Wireless Sensor Network Optimization
Abstract: When designing a wireless sensor network several performance metrics should be considered, e.g., network lifetime, target coverage, sensor energy consumption. Very often, these metrics are in conflict with each other, which means that by optimizing some of them we worsen the others. Designing the network is therefore a problem of multi-objective optimization. In this talk, we provide an overview of selected multi-objective wireless sensor network design problems and outline several methods proposed to tackle them. Special attention is paid to the optimization of network lifetime and target coverage. We consider two variants of the algorithm, in which the fitness function comprises only the network lifetime, or where it includes both, the network lifetime and target coverage. This makes it possible to find a trade-off between these two objectives. The ability of multi-objective metaheuristics to tackle such problems is demonstrated on a genetic algorithm designed to solve this challenge.